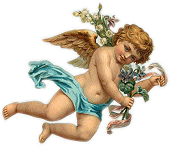 The Way to Salvation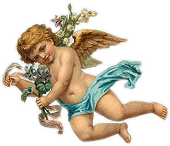 The omniscient…. The omnipotent and the omnipresent Supreme Self watches with over a thousand eyes….. there is no one that is beyond His Divine vision and that cannot be saved!
You have to yearn for God… You have to ache in your devotion for Him. There must be no limitations and no looking back once you have chosen His name to protect your life so that you can continue to love Him.
It is pure love for God that shall at one moment fill you with the Divine Light… the Light with which you shall see the glorious vision of the Supreme Self…  
Devotion is the ocean of love in which one drowns his "I" and is born in the same body once again as the pure reflection of Divine Consciousness…
No mother… no father… no brother… no son… no daughter… no relative… no sister… no friend… can come in the way once you have seen God and tasted a drop of His nectarine love…
Your duty first lies in obeying the word of God that is born within your heart. It is when you believe in that word and live it that you shall free all those that depend on you for their salvation.
You have to completely belong to God… You have to face all the fears in the mind until no fears remain… Your love for God must not waiver moment to moment… You have to tame your every desire with your ferocious love for the Divine.
You have to enter the kingdom of God… You have to leave the universe of thoughts… doubts… fears… expectations… The Universe that is born from the mind must drown in your devotion for God…
Salvation is the endless love for God…. It is the Grace that one receives in which one is aware of God's eternal protection. It is being in the complete consciousness of God's awareness.
Every being has a right to salvation. Any heart can be cleansed… Any mind can be inspired… No past can come in the way if from this moment on you yearn for the Supreme Self and love Him no matter what test comes in your way… You have to believe that this stream of love that flows from within you is endless… Your every thought of love… your every word of love… your every act of love is a step toward a glimpse of the Supreme Self… And in that glimpse is the way… the way to salvation!