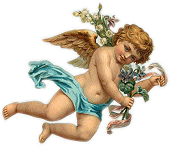 The Way to the Heart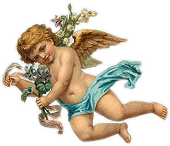 Within your heart is an unending stream of compassion and mercy.
Do not let the pain of another's weakness touch you.
You are to wipe the tears of the one that has already weakened and succumbed to his fears. If you fear the weakness of another you shall create your very own.
The weakened one does not wish to lean on you... He waits for you to show him your strength...And once you are able to show him the strengths you lean on he shall return to the strengths that he had abandoned easily and unnecessarily...
Within the one that roars with fears is a silent sob to be rescued and nurtured...
The heart can forgive anything... Your mind must desire nothing other than holding on to its peace...then the work of the heart becomes easy and forgiveness comes naturally...
You can make peace with any troubled mind...You have to be determined to keep the peace within you... and not let the trouble become a part of your mind.
To resolve a battle of fear you have to pick up the armor of love and carry the ammunition of truth.
You cannot "try" to be peaceful... You either are...or are not!
You are to hold the cup of mercy in your hands without holding any grudge toward anyone... Your deeds of goodness shall keep you at peace and it shall heal those that have inflicted upon themselves and on others... You are to smile and offer the love of God that you receive from within your own heart... and you are to be grateful at each moment for you remembered to lean on the strength of the heart and paved for others the road that had lost for a moment the way to their heart.
There are no "ifs"..........no "buts"..............You have to be strong willed...........You have to be ready to deliver the peace from within your heart to the coming moment.
If you are seeking a perfect life you shall never find it..........You have to seek the inner strength to experience the perfection of your own inner spirit.
It is not fear that finds you...........it is you that turns away from peace to seek it.
You cannot think of ways to be peaceful.........you can think of ways not to fear........When you think of ways not to fear, fear itself then you are at peace.
The moment you shall find some truth to your fear you shall lose your complete peace.
There are no lessons learnt from fear other than fearing more ........
Peace does not come and go.........What comes and goes is the faith you have in your own self!
The one that has found the secret road to his heart shall always be at peace.